Every single friend is truly beautiful in his or her own unique way. We relish in their unique styles and quirky habits and we take pride in the diversity of our social circles.
But really, must everyone have their own personal bouquet of food restrictions? This can make the idea of a simple cocktail party horrifying. And not only very tricky but also very unappealing to you, the poor, defenceless party host.
No need to panic. These are simple.
There are plenty of simple recipes out there that will satisfy a variety of palates, allergies and various moral and social convictions. And we've sorted through the stack to find a couple for you that are easy to make and delicious.
Vegetarians & Vegans 
This classic is a real crowd pleaser and super easy to make. Plus it just so happens to be vegan and gluten free. So this recipe comes with two thumbs up. Just make sure you get some nice and ripe avocados. The uglier the better!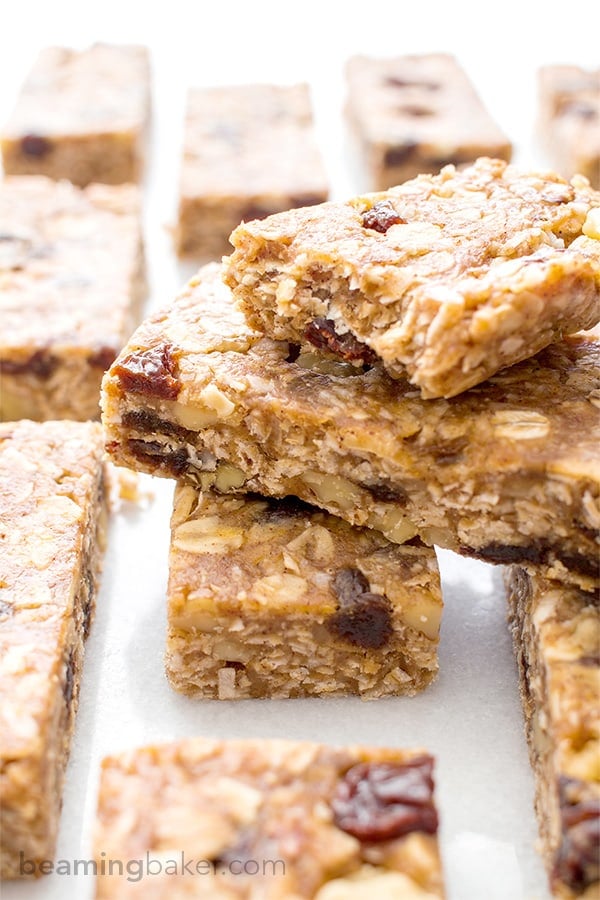 These babies don't even need to go into the oven. Just mix the ingredients together and you are good to go. Plus it's always nice to have something sweet on the table, and these bars can definitely pass for cookies. Vegan and gluten free!
These simple skewers have only 4 ingredients and take 15 minutes to make. If you're really short on time, this is your go-to appetiser. Just be sure to find fresh and tasty ingredients. And don't forget to make a couple without mozzarella. Your vegan friends will appreciate it. FYI it's also gluten free.
Need I say more? You really can't go wrong with garlic, lemon and olive oil. These zucchini sticks are like breadsticks but way healthier and gluten free! So, because of the Parmesan this recipe is not vegan but feel free to leave some raw zucchini sticks on the side for a nice, crunchy vegan snack.
Meat-Lovers Welcome 
We like healthy too, but sometimes you just need a bit of comfort food to warm your stomach. Despite it's lack of fresh vegetables, we are pretty sure this sweet and salty appetiser will disappear like hotcakes. Just make sure you let your gluten-free friends know that this recipe is not necessarily gluten free. There may be some gluten in the Teriyaki sauce.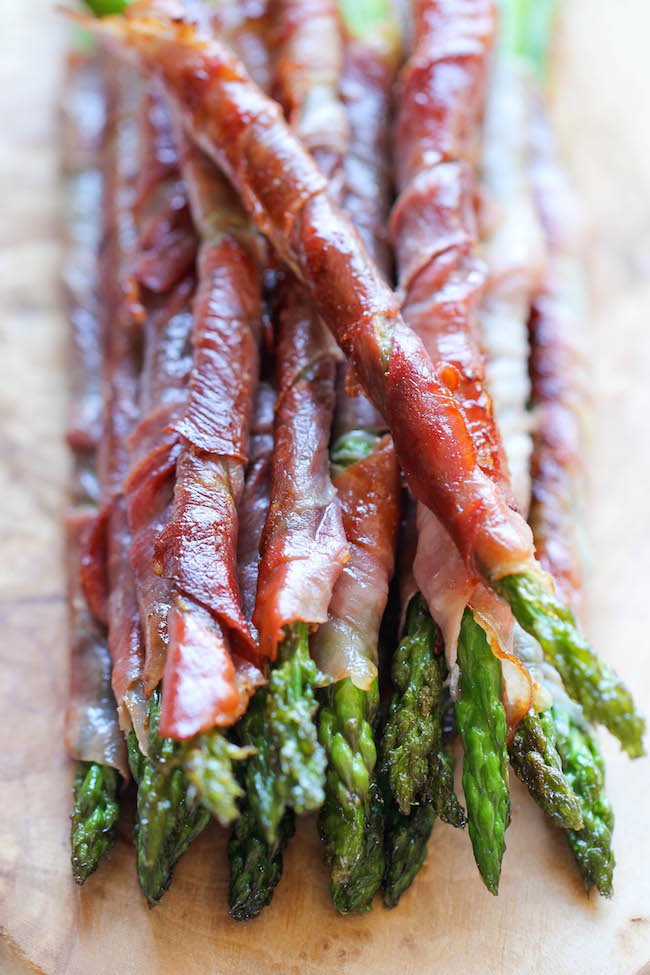 Ok. This recipe tops the easy category. With only two ingredients (plus olive oil) and 10 minutes to prepare, you've got an appetiser you can throw together while still tidying up the kitchen and changing into your party clothes.  Basically just fry the fresh asparagus rolled in prosciutto in a skillet until tender yet crispy. Delicious and gluten free!
Now: Your turn!
Have something to add?
Share your best party recipes in the comments and we will be happy to add them to this article.